The dependable, efficient, and safer alternative to traditional oxygen tanks, offering both stationary and portable solutions for continuous, around-the-clock oxygen therapy.
Your premier destination for oxygen concentrators.
Partnered with industry leaders CAIRE Australia and Philips Healthcare, we bring you a curated selection of reliable oxygen concentrators designed to support your health and lifestyle. Our products range from stationary to portable, catering to your unique requirements.
At Oxygen West, we pride ourselves on our highly trained staff. We offer more than just a product; we provide comprehensive support to both users and their families. Our dedicated team is always ready to offer knowledgeable assistance and guidance,  ensuring you make the most informed decision for your health and lifestyle.
We believe that better living starts with better breathing. Experience the Oxygen West difference today – Welcome!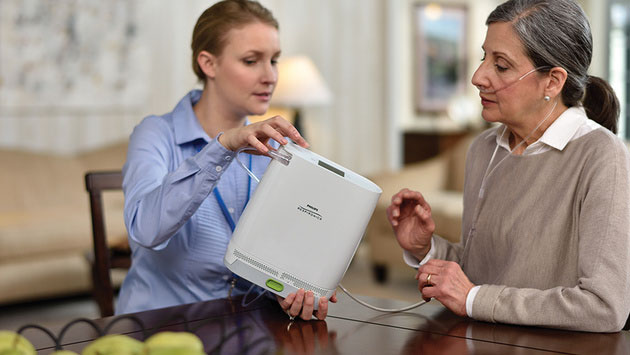 Oxygen West services and support
Our support is centered on sharing our deep knowledge and understanding of oxygen concentrators to help you make the best possible choices. We understand the critical differences between pulse and continuous flow oxygen, equipping us to offer guidance that's tailored to individual needs.
Our team doesn't merely understand oxygen therapy technology, but the people who need it. We collaborate with physicians, specialists, and care teams, collectively establishing the most effective oxygen solutions for each patient. At Oxygen West, we don't just offer a product, we offer our partnership, guiding you confidently through your oxygen therapy journey.
Home Oxygen Concentrators
Home oxygen concentrators are medical devices designed to deliver oxygen to patients who have low levels of oxygen in their blood. They work by drawing in the ambient air, filtering out nitrogen, and delivering purified, concentrated oxygen to the user. This oxygen is typically delivered via a nasal cannula or face mask.
While stationary units are ideal for providing continuous oxygen supply at home or in healthcare settings, portable oxygen concentrators offer the added benefit of mobility. Both stationary and portable oxygen concentrators are reliable, efficient, and meant for long-term use.
FreeStyle Comfort
Portable Oxygen Concentrator
Expand your comfort zone with this innovative and powerful device. Its lightweight, curved design hugs your body, so you'll hardly know it's there. It has the power to let you stay out all day long with greater flexibility to increase flow rates as your prescription changes. Patented smart oxygen delivery features ensure you get the oxygen you need, when you need it, keeping you comfortable and worry-free by automatically adjusting to your breathing patterns and level of activity.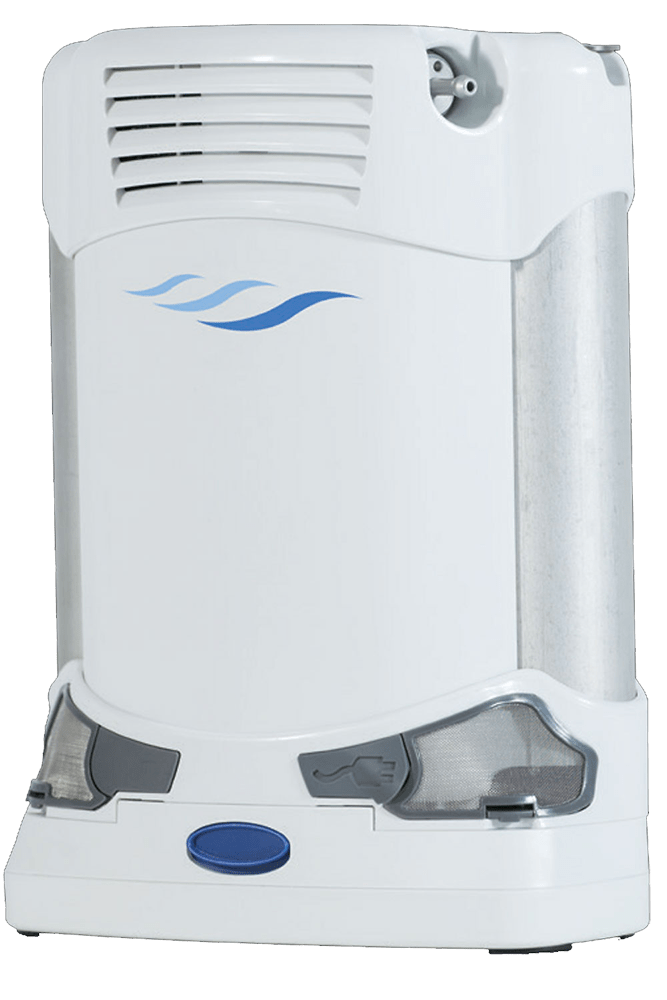 Caring for your every step of the way
Our team at Oxygen West is committed to supporting you throughout your oxygen therapy journey. We understand that each person's needs are unique, and our skilled staff is equipped to guide you in selecting the right oxygen concentrator, be it a stationary or aportable one. We also liaise with healthcare professionals, ensuring a coordinated approach toy our wellbeing. Our dedication extends beyond the point of purchase – we're here to answer your queries, provide guidance, and assist you in navigating the use and maintenance of your device. With Oxygen West, you're never alone on your pathto better breathing.
Stay ahead with the latest updates and breakthroughs in oxygen therapy by signing up for our newsletter. It's your direct line to exclusive offers, helpful tips, and insight ful articles to help you navigate your health journey more effectively.
Sign up today and become a part of the Oxygen West community!